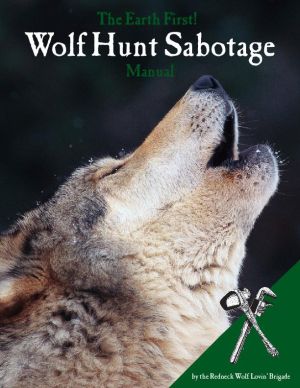 A group of anonymous writers calling themselves the Redneck Wolf Lovin' Brigade have created a 12-page manual on how to sabotage wolf hunts and release wolves from traps. The manual is being distributed online by Earth First!, a radical environmental group based in Lake Worth, Fla.
The publication is adding fuel to an already hotly contested wolf-management debate, according to an article in the Missoulian. Montana law prohibits harassing hunters or trappers in the pursuit of their game and also makes it illegal to interfere with a trap or to free trapped wildlife.
"We don't believe something being illegal automatically makes it right or wrong," said Grayson Flory, a spokesperson for Earth First!. "The wolf hunt manual that we're redistributing is only about protecting life, not killing it. We're completely against the harming of living things."
Flory says the U.S. Fish & Wildlife's decision to remove wolves from federal protection triggered the project.
"Wolves are being driven almost to extinction by activities not only condoned, but pushed, by the Obama administration," Flory said. "If people would like to stop that, they should be able to…"
The online manual initially warns readers that anyone carrying out the instructions it proposes could face fines or jail time; then it displays ways to find traps and release trapped wolves. The manual contains directions for placing nails on roads used by trappers to prevent them from placing traps in the first place.
Ironically, those responsible for creating the manual claim to be hunters and are OK with hunting for food.
"We are hunters and proud of it," the manual begins. "When it comes down to the choice between industrial agriculture, factory farm meat packed in cellophane or hunting healthy populations of wild animals for our sustenance, we'll choose the latter."